CHARTER | RESIDENTIAL & COMMERCIAL
Charter offers turnkey, real estate solutions that include property discovery, lead sourcing, transaction execution, a scope of work determination, enhancement execution, and property-to-market services.

Real Estate Owned (REO) Renovations

Commercial Tenant Improvement

Through strategic partnerships with institutional clients, large national banks, suppliers, realtors and investors, we make a positive difference in the home-remodeling and commercial tenant improvement industry one project at a time. Our background and core price base allow us to efficiently service our clients with their home acquisition and rehabilitation programs.
Charter provides services in various states across the country. Currently, we operate in Arizona, Nevada, Florida, Illinois, Maryland, West Virginia, New Jersey, Pennsylvania.
Co-founder of Charter , Tom has been a leader in the home building industry since graduating from Arizona State University in 1988. As a principal, he plays a vital role in building valuable relationships and leading the strategic development of the company; focusing on quality, innovation and robust growth.
Prior to establishing Charter, Tom started and launched a home building company that soon flourished to become a top-5 home builder in Arizona. He managed overall operations, while developing an exceptional sales team as well as enforcing a quality construction process. Under his direction, the team acquired, developed and built some of the most successful, award winning master-planned communities throughout the greater metro Phoenix market. Throughout his career, Tom has built over 11,000 homes for incredible families throughout the Southwest.
Tom's dedication and commitment to customer satisfaction have received exceptional national recognition and earned numerous awards for quality and value. But the most satisfying reward comes from building great communities for amazing families as well as providing sensible renovation solutions across the map for Charter's national clients. Tom is passionate about the relationships that have been built along with establishing partnerships that can benefit numerous individuals and organizations with property acquisitions, renovation and remodeling services as well as overall construction solutions throughout the real estate industry.
For the last 20 years, Matt Hawkins has served various roles in the construction industry. Prior to being appointed President of Greencraft and Charter Home Alliance (Charter) in 2015, Hawkins served at Charter's general manager, leading the company's real estate owned (REO) and renovation operations for national clients such as Fannie Mae. In his current role, he leads operations, business development, procurement, and customer service for two entities with a national footprint. Hawkins holds a Bachelor's degree from Northern Arizona University.
Known as an energetic, results-oriented leader, Hawkins' leadership promotes innovation and problems solving. From operations management to business development, his leadership and expertise deliver successful teams that deliver results.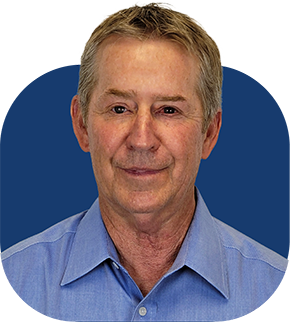 Dennis Palmer
Vice President
As the Vice President of Operations of Charter Construction Group, Dennis Palmer brings over forty years of experience in the construction industry. Before joining Charter, Dennis worked in the home building industry with companies such as; Presley Homes, Engle Homes, and AV Homes. During his home building career has been responsible for the construction of over 15,000 homes in the Phoenix metro area. Dennis's attention to detail and client satisfaction has helped him have a long and rewarding career in the construction industry.
Dennis is an Arizona native. Being born and raised in Scottsdale has helped him truly understand the needs of the Arizona market and the challenges it faces.
When Dennis is not working he enjoys all the wonderful outdoor opportunities Arizona has to offer including golfing, fishing, hiking, and taking in all the amazing sights throughout the Southwest.
Enterprise Resource Planning (ERP) System:
Fully Customized Project Management
Application Programming Interface (API) Development
Customer and Vendor Portal
Our Field Technology
All team members are fully equipped and trained in the latest project management software. Field managers provide real-time updates for easy task tracking.

"Personal attention, great management, easy-to-use technology and superior, detailed service within timelines all describe my experience with Charter."
Michael Hermosillo, Precision Asset Management