REO
Real Estate Owned (REO) Renovations

Remodels
Charter's goal is to exceed the expectations of clients looking for creative and functional home improvements
Unique Cabinetry

Featuring framed and frameless lines of cabinetry, Charter offers a range of accessories, hardware and finishes that represent quality and uniqueness. Whether designing a beautiful kitchen, a state-of-the-art office, or a custom built-in entertainment center, enjoy the convenience of having a partner that provides consultation, design, and installation.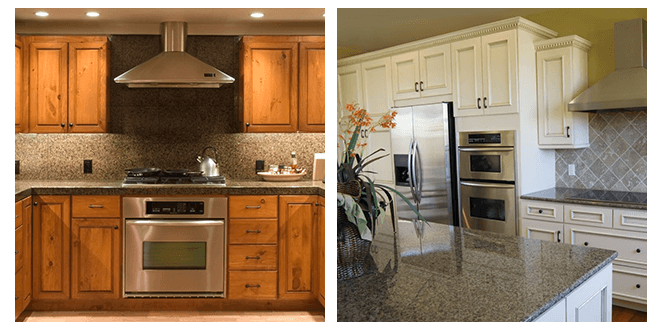 Real Estate Owned (REO) Renovations
With Fannie Mae as Charter's primary business partner for real estate owned (REO) properties, real estate and property management professionals rely on Charter to help get distressed properties market ready in a short amount of time.
Strategic partnerships with local contractors help Charter's field team of superintendents assess and meet repair needs in a timely and efficient manner.
Along with local "boots on the ground," our technology provides a competitive advantage hard to match. Customized QuickBase Intuit software allows for project management that gives real-time updates and allows for clear communication among all parties involved.
Stylish Countertops

With an extensive collection of countertops to accentuate and complement an array of designs, Charter delivers results. Whether it is a dream kitchen, a stylish bathroom, or convenient storage, we have quality materials in various colors and prices.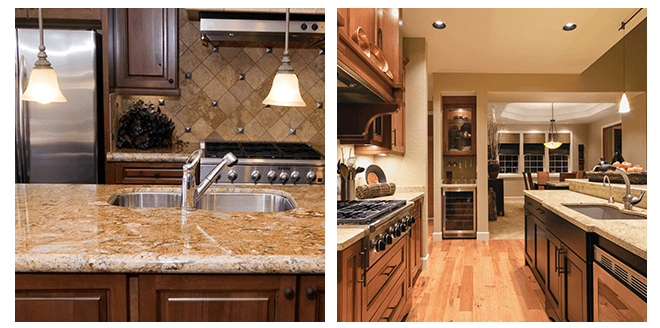 Remodels
Charter's goal is to exceed the expectations of clients looking for creative and functional home improvements. As a partner with you, Charter has the experience turning clients visions into reality.
Our team provides world-class customer service that ensures clients are satisfied every step of the way.Our technology allows customers to track project progress and includes easy photo uploading and sharing.
Beautiful Flooring

When it comes to flooring, Charter provides the most current and up-to-date styles to satisfy even the most sophisticated client. With an inventory of high-quality brands, economical options, and durable flooring choices, we provide options that complement any interior while staying on budget.